You want to feel confident giving birth.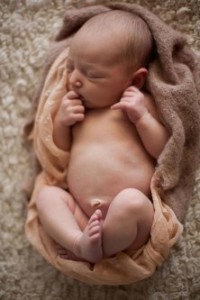 You want to be empowered by the process of labor, to feel your strength through each contraction, to know you are doing this incredible feat; birthing your baby in your space, your time, your way. No matter if you want to birth at home feeling calm, powerful, and intervention free. Or if you'd like to give birth in hospital and feel in control of the process and educated about your choices. You want to have trust in your body and baby.
You know you can do this but…..
You're having trouble envisioning the labor process because of the horror stories women feel compelled to share with you in line at the grocery store.
Your previous birth, which you'd rather not dwell on, keeps cropping up every time you close your eyes.
Maybe your partner looks like a deer in the head lights whenever the topic of labour gets broached…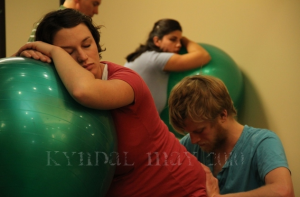 Your Comprehensive Birth Preparation Class
You can be more confident and feel more prepared for the birth of your baby.
I know that if women enter pregnancy and childbirth with trust in the process of labor, with a feeling of normalcy and faith, that they can birth their babies, they'll have incredible stories to share with future mamas.
I created Confident + Prepared Prenatal Classes for people like you! You want to know what to expect and how to make the best decisions for your birth.

Confident + Prepared

Prenatal classes will help you make that shift from scared and overwhelmed to confident and excited!
Not your Average Hospital Class
Mandala Birth Prenatal Classes are so much more then a basic stages of labour and interventions class. These interactive classes will have you and your partner prepared and ready for when your birthing time begins. With a unique circle of support for couples, you will learn coping techniques, and engage in activities to prepare you emotionally and spiritually for birth and new parenthood. Through lots of hands-on practice time with partners, you'll get tips and tricks straight from an experienced doula as well as education on all your options. Mandala Birth's Confident + Prepared Prenatal class gives the mind, body, and heart the opportunity to learn, relax and become empowered before entering labor.
Topics covered
Discomforts of pregnancy
Pain management
Breathing awareness
Labour support
Signs of labour
Stages of labour
Rebozo techniques
Optimal fetal positioning
Feeding your baby
Pain medication options, risks and benefits
Relaxation & Mindfulness techniques
Interventions
Birth plans & preferences
Fostering a sacred birth & affirmations
Cesarean births

Upcoming classes 2018:
7 week series: February-March, May-June, October-November
Weekend Immersion: July, Saturday-Sunday & August, Saturday-Sunday
Dates, times & location to be announced!
Cost
The cost of the 7 week course is $275, with a $100 deposit required at time of registration to reserve your seats. The remainder is due before or on the first day of class. All participants receive their own 110 pg Guidebook to follow along and take notes in during class.
Private Prenatals
Can't Make a Group Series Work with your Schedule?
I understand life is busy and many partners in our community work away or have shift work schedules. In order to serve you better I offer private prenatals in the comfort of your home and at your convenience.
You'll receive Mandala Births 25 page Prep for Birth Guidebook to read through before our scheduled classes. Private classes cover all the same topics as the group classes with more flexibility for your questions and time spent on your topics of interest.
I offer 2 packages:
2 – 2hour classes at $200
3 – 2 hour classes at $275
Photo Credit:
Childbirth Class Image: Kyndal May
Save
Save
Save
Save
Save
Save
Save
Save
Save
Save
Save
Save
Save
Save
Save
Save
Save