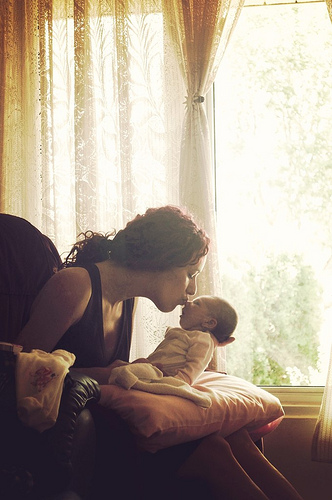 Do you wish you could have an easier postpartum without the exhaustion and stress?
Wouldn't it be nice to look back at the first days as a new family and remember falling in love, having the transition to motherhood be gentle, calm, comfortable and balanced as you recover from childbirth. That you were nourished, cared for, loved and supported by your family and community.
Right now you're pregnant….
And there is so much between you and that baby. You have the birth plan all written out, bags are packed, grandparents are on edge with anticipation, and you're thinking about what it'll feel like to be a mom. You want to make it as easy as possible for yourself. Your freezer is full of meals, there are piles of newborn diapers peeking out of the closet at you. But there's a lot of 'what if' involved in the next few months of your life and you'd really like to rest assured that after baby arrives you'll feel good.
As a mom and a doula I know…
I want moms to have easier transitions by offering a product that was made for mom by mom, that gives unparralled supplementation during her postpartum period. One that is truly helpful, high quality, respectful and safety conscious.
You having a beautiful birth experience, is important to me, continuing that supportive care into the first weeks of new motherhood makes sense to me both as a mother and as a doula. There are too many benefits to placenta encapsulation for me to not offer this service to the moms I work with.
That's why Mandala Birth is proud to offer Placenta Encapsulation and Remedies
Assurance
Online intake and contract makes reserving your spot quick and easy. Triple Certification for your health and safety. Knowing they'll be no extra running around with a new baby and placenta in tow, awesome. You'll appreciate the fast turnaround time and personal home delivery of your pills in a lovely package dropped back off with your 4 page guidebook, containing dosage recommendations, local postpartum resources and more, you can relax and enjoy your babymoon and have healing brought to your doorstep, because as a new mama you have enough going on.
Full Service Encapsulation Includes:
Pick up and drop off from your birth location or you pick up & drop off for a reduced price
 A tour of your placenta (if you choose)
Capsules prepared in your chosen method (natural/heated)
A sweet, heart shaped cord keep sake
Unique placenta print
A beautiful, easy to use 4 page guidebook
Encapsulation Cost
$215
Benefits of Placenta Encapsulation
Provides hormones to assist with your milk coming in sooner and maintaining a healthy supply throughout your nursing relationship
Replenishes iron lost from birth and preventing post-birth anemia. Low iron levels can lead to depressive symptoms in a new mother
Balances out your hormone levels until the body is able to regulate on its own
Provides natural pain relief from the labor and birthing process
Helps your uterus return to pre-pregnancy size
Lends you a consistent flow of oxytocin (the bonding and euphoric hormone)
Replenishes your B-Vitamins increasing energy levels and your ability to cope with stress
Read more in depth studies here
A beautiful postpartum is possible…

While you're resting and cuddling your sweet new baby, you can relax knowing your placenta is being processed in a dedicated workspace by a professional. Know you're being nourished and cared for in a traditional manner, that you're receiving the most beneficial qualities from your placenta, helping you to bond, relax, nurse and recover from birth. Your moods are supported and you are wrapped in new baby bliss. With help and support you are comfortable in your new role.
Placenta Encapsulation is for mamas and families who want:
To be nourished and supported
More energy and better moods postpartum
A great breastfeeding relationship with their new baby
Extra support early on in this new phase of their life
Add On Services
$30 for one $50 for two
Placenta Tincture
Bedside placenta smoothie made for you at time of pickup
In home support by the hour
Combine doula services with placenta encapsulation and receive a $35 bundle discount
Serving:
Cranbrook, Kimberley, Ta Ta Creek, Moyie, Invermere, Wasa and Canal Flats
Save
Save
Save
Save
Save
Save