Can you imagine a peaceful home birth surrounded by those who believe in your ability?
Imagine as you near your birthing time you feel deeply connected to your baby and partner. You have faith in your body to carry you through the labyrinth of birth, and you are relaxed knowing you have a supportive doula sister to lean on. You are comforted by the work you've done together to prepare you for the journey of labour. You spend time envisioning yourself and your successful home birth. You are excited and at peace.
But right now, just beneath the surface…
A current of concern has you worried, labour seems so unfathomable. You just can't shake the fact that you've never done this before, and aren't sure how to prepare. And your worst case scenario keeps creeping into your thoughts. You've got concerns, you don't know what to expect and your husband… well he keeps having visions of you giving birth in the car on the way to the hospital.
You've probably already read all the pregnancy books & blogs, joined the online mommy forums. You've attempted yoga, downloaded a new app and gone to prenatal classes. You've tried explaining it to your Dr, your partner and mom, but something is missing.
I understand, even though I was studying to become a doula, when it came to me and my baby, I didn't know where to begin.
I loved the hippie stories of blissful births, but this was my life and I felt anything but peaceful. You see I spent most of my pregnancy alone and when it came time to birth I didn't really trust the man I was with. I was strong and I believed in birth and my ability; but looking back now I know how much safer, calmer and comfortable I would have felt if I'd had a women there, someone I knew believed in me with their whole heart. I spent a lot of time dreaming of the day I would go into labour, I wasn't afraid but I longed for someone to share my secret worries with, someone who had done all this before. For the most part birth is a big unknown, people today are quiet removed from the process of birth, making a couple feel unprepared and anxious.
That's why I began offering Mandala Doula Care, your personal support for the sacred journey through pregnancy and birth, offering guidance, encouragement and creating confidence in both mothers and partners.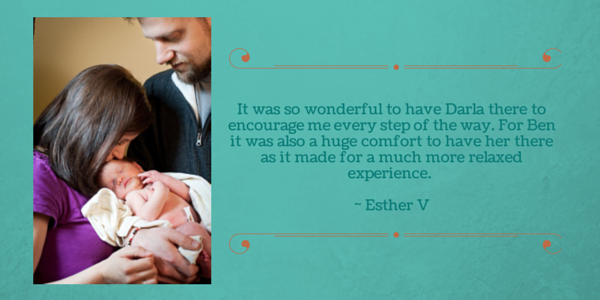 Mandala Doula Care is for women who:
•Desire natural Home birth, Hospital birth, VBAC
•Open to experience and work with labour
•Believe birth is natural and trust their body knows how to birth
•Want to try even if they aren't sure they'll succeed
•Seeking alternatives to pain meds
•Are open to changing their perception of birth
Whether you're a first time mama or birthing again….
I know you are strong, capable and can birth this baby.
Mandala doula care combines the perfect blend of spiritual, physical and emotional preparation activities so you can feel ready on every level.
When it's time to meet your baby, I bring a calming energy. I've been there, I've witnessed many births and have held many hands. You have a familiar face to look to for encouragement. A voice of reassurance and comfort. I take the expectation off mom & dad to know the answers to, "Now what? Is this normal?" So you can let go of worry and birth in peace.
Your Mandala Doula Care Package Options
 Extended Doula Care Package
This birth bundle is perfect for those wishing for in-depth care and support both prenatally and once baby has arrived. Created with the hope of getting baby in the perfect position for birth, using Optimal Fetal Positioning techniques and the intention of bringing a deep peace to mother & child while building trust between partners, as they enter their birthing time.
•2 Prenatal visit (2 hours in length) where we'll go over:
•Ideal Birth & "back up" strategy activities
•Hands on practice supporting mama in labour
•Discover your Top 5 Comfort Measures
•
25 page Prep for Birth Guidebook
which includes the answers to such mysteries as: What are the stages of labour? How to recognize labour? When do we call the doula/midwife/go to the hospital? And more!
•Access to my
extensive lending library
of books + DVDs
•Unlimited email, phone & text-ability, on call availability 37+ weeks
•Holistic, loving support through your birth
•2 Baby moon support visit, to ease the transition to motherhood, help your family flourish, and integrate your birth experience
Price: $1000
Basic Birth Doula Package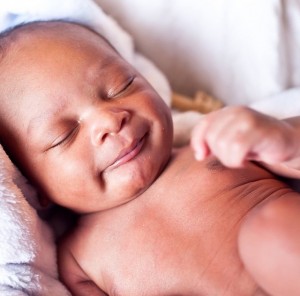 This bundle is made for those who are Birthing Again (second, third baby!) or are enrolled in my Prenatal Class. Parents see this package as more of a refresher course. You've been there done that, but would like to go over labour coping again and get your team ready for the big day. The Basic Birth Doula Package has all the absolute necessities for having a wonderful birth and a gentle transition to new motherhood.
•1 prenatal visit
•All the goodies the Extended Package comes with
•1  Baby Moon Support Visit
 Price : $800
Add Ons
15% off Placenta Encapsulation
15% off Mother Honoring Ceremony
10% off Group Prenatal Classes
Additional Pre/Postpartum Visits $100
Bengkung Belly Bind $45
Birth Pool Rental $100
Postpartum Meal Service
Pay It Forward Doula Services
 What you can expect:
In your third trimester we'll meet in your home for one-on-one relaxed visits where we'll create a sacred space to delve into your soulful preparation, and work through your 12 page Prep for Birth Guidebook. We'll spend a few hours together, eat some treats, and sip some tea. We'll take a labour tour of your home and practice the hands on comfort measures and try the different labour positions.
As you near your birthing time we'll be in close contact remembering baby will choose her perfect birthday and take it day by day together. We'll meet again and take a walk through the woods and set deep birth intentions for you both. We'll put to rest any questions or concerns that are hanging about.
When you feel you'd like me to join you during labour, I'm only a phone call away, I'll come to you and stay throughout your labour. Once baby has arrived I will help keep you nestled together, encourage breast feeding and get you settled. Of course I'll see you again at home for your follow up visits.
You deserve a beautiful birth experience and I know that with love and support
you can birth your baby your way, with connection, peace and joy.
Get in touch ~ I'd be happy to answer any questions and schedule an initial interview.
Mandala Birth offers birth doula services in Kimberley, Cranbrook and the East Kootenays of Beautiful BC
Save
Save
Save
Save
Save
Save
Save