Congratulations!
I know you're a great mama, or very excited to become one! You want to prepare on your journey to motherhood soulfully and holistically. You want something different than the typical prenatal class and hospital birth. You hear an intuitive whisper that says, 'There must be something more to this birth stuff' -if you only knew how to access it.
We might be perfect for each other if:
You want to feel proud of the way you chose to birth
You want to skip the not-so-great birth experience and go straight to having an incredible birth
You can imagine birth as a transformative experience
Reduce your possibility of cesarean by 28%!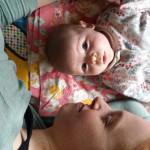 Yes there is one thing you can add to your birth plan today that can reduce your need for pain medications, help you have a better birth experience and have a healthier baby.
Hire a doula!
When it's time to meet your baby, I bring a calming energy and loads of experience. I've been there, I've witnessed many births and have held many hands. You have a familiar face to look to for encouragement. A voice of reassurance and comfort. I take the expectation off mom & dad to know the answers to, "Now what? Is this normal?" So you can let go of worry and birth in peace.
Clients Say…
"I think the thing about Darla that I loved the most is how she was so calm and confident in what she was doing. When Benjamin, our son, was born, she rejoiced with us as he lay on my chest, so perfect and beautiful. She truly cares about the families she helps and loves her job!" -Christine, Successful VBAC & Mommy to Benjamin
" I have really loved the Celebrate Pregnancy classes; it has been a really positive experience, and after every class I take away something new I have learned and more confidence and courage for my upcoming birth! Thank you for offering such a fantastic experience in a safe and supportive environment. " -Nadine, first time mama, Cranbrook, BC
Education is Key!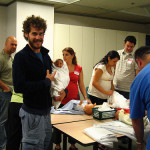 Birth preparation is a hugely important part to a confident and empowered birth. I offer a variety of child birth education from group 7 week series where we cover every thing from stages of labour to breastfeeding in a hands on interactive way. To Dancing for Birth™ classes which incorporate dance and pre|postnatal fitness with child birth education. I also offer more spiritual classes and co-host with Breanna Townrow our local prenatal yoga teacher in Celebrate Pregnancy & Celebrate Motherhood. Have a busy schedule? I also always offer comfortable in your home private classes.

A Bit About Me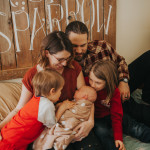 I am Darla Sparrow, owner of Mandala Birth. I was called to be a birth doula after reading incredible, inspiring birth stories, and 8 years later I still leave each birth in awe and humbled. I love seeing a woman fall into a trance and work with pure divine effort to birth her baby. I adore helping women achieve their birth dreams, and heal from previous birth trauma. I believe honoring a woman in pregnancy & birth is good for birth outcomes, and that the spiritual and emotional are an important part of child birth preparation. It is my joy to hold sacred space for women as they labour, to witness their strength and afterwards, hear them say, "I did it!"
You Ate What?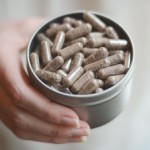 Placenta encapsulation is the process of taking your placenta and processing it safely into a consumable pill form. While you're resting and cuddling your sweet new baby, you can relax knowing your placenta is being processed in a dedicated work space by a professional. Know you're being nourished and cared for, that you're receiving the most beneficial qualities from your placenta, helping you to bond, relax, nurse and recover from birth. Some moms experience:
More energy and better moods postpartum
A great breastfeeding relationship with their new baby
Extra support early on in this new phase of their life
I adore working with women who:
•Live from a heart-centered, mindful place; even when the going gets tough
•Trust their body & baby
•Want a successful VBAC!
Sound a little like you?
I would like to help you have a Sacred + Empowered birth experience, I'd love to hear about your dream birth. Please take a look at my services, or if this really speaks to you lets book a consult to get to know each other better!
Mandala Birth provides doula support to birthing families throughout the East Kootenays of Beautiful BC, serving Cranbrook, Kimberley, Ta Ta Creek, Moyie, Invermere, Wasa and Canal Flats.
Save
Save
Save