Do you dream of pregnancy and birth being a sacred & empowering time in your life?
I know you're a great mama, or very excited to become one! You want to prepare on your journey to motherhood soulfully and holistically. You want something different than the typical prenatal class and hospital birth. You hear an intuitive whisper that says, 'there must be something more to this birth stuff' -if you only knew how to access it.
We might be perfect for each other if:
•You can imagine birth as a transformative experience
•You want to feel proud of the way you chose to birth
•You want to skip the not-so-great birth experience and go straight to having an incredible birth
Clients Say…
"I think the thing about Darla that I loved the most is how she was so calm and confident in what she was doing. When Benjamin, our son, was born, she rejoiced with us as he lay on my chest, so perfect and beautiful. She truly cares about the families she helps and loves her job!" -Christine, Successful VBAC & Mommy to Benjamin
Prep for Birth Guide Book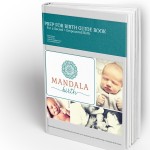 Soulful and holistic birth preparation is the key to a confident and empowered birth. Every doula client receives a copy of my 25 page guide book to work through prenatally. Get an excerpt of some of the best pages when you book an interview!
A Bit About me: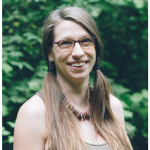 I am Darla Sparrow, owner of Mandala Birth. I was called to be a birth doula after reading incredible, inspiring birth stories, and 8 years later I still leave each birth in awe and humbled. I love seeing a woman fall into a trance and work with pure divine effort to birth her baby. I adore helping women achieve their birth dreams, and heal from previous birth trauma. I believe honoring a woman in pregnancy & birth is good for birth outcomes, and that the spiritual and emotional are an important part of child birth preparation. It is my joy to hold sacred space for women as they labour, to witness their strength and afterwards, hear them say, "I did it!"
My joy is to offer women:
•Doula Care
•Placenta Encapsulation & Remedies
•Private + Group Prenatal Classes
•Celebrate Pregnancy Class Series
•And many more Mama honoring services & products
I adore working with women who:
•Live from a heart-centered, mindful place; even when the going gets tough
•Trust their body & baby
•Want a successful VBAC!
 Sound a little like you?
I would like to help you have a Sacred + Empowered birth experience, I'd love to hear about your dream birth. Please take a look at my services, or if this really speaks to you lets book a consult to get to know each other better!
Mandala Birth provides doula support to birthing families throughout the East Kootenays of Beautiful BC, serving Cranbrook, Kimberley, Ta Ta Creek, Moyie, Invermere, Wasa and Canal Flats.
Save
Save
Save